New release : Chat with your friends on ВКонтакте !
Dear Bisters,
You have probably seen this animated gif somewhere on a blog or another. Vincenzo Cosenza made it.
You can see on his World Map of Social Networks, the only Social Network that really resist to Facebook : ВКонтакте
Today, we are proud to announce the availability of the Bistri / ВКонтакте gateway !
No need to import your friends from ВКонтакте to make a video call, or simply chat with them, just activate the ВКонтакте service on Bistri, where your friends are.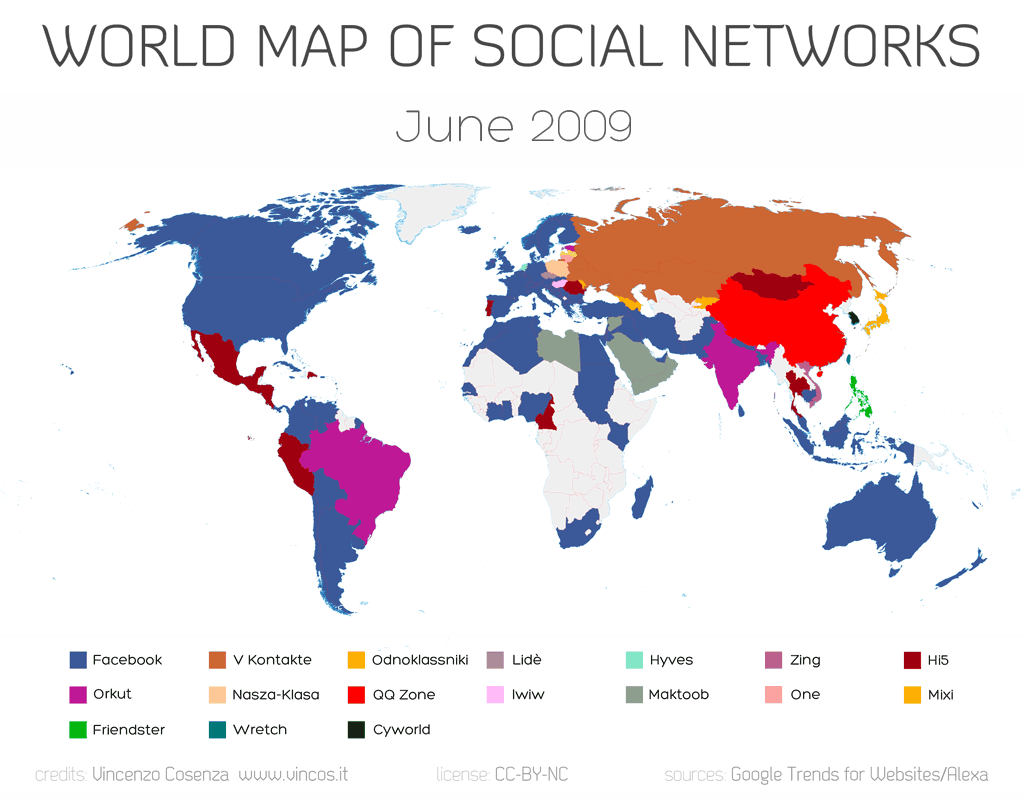 source : http://vincos.it/world-map-of-social-networks/
Now, let's try the new ВКонтакте gateway :
Click on "Settings", on the top right. There is a new tab called "IM accounts"
Select the ВКонтакте icon
Enter your ВКонтакте

Username or ID

and password (Войти можно используя только ваш ID или Логин. Их можно посмотреть на страничке http://vk.com/settings. ID обычно имеет вид id123456789)
You are already done !
Your friends from ВКонтакте are now visible in your friend list, with a specific icon
Chat with them, as you talk to any Bistri user.
Sign in on Bistri with your Google account
"Sign in with Facebook" is well known, all over the Internet, but millions of Google users have the same feature ! From now on, you can sign in on Bistri with your Google account : just click on the Google icon :)